Discovery Tuesday
Summer Reading 2019
June 5th - July 30th
All Discovery Tuesday programs take place in the Community Room at 10:30 and last 45 minutes to 1 hour. Click here for more Special Summer Events.

Stephen F. Wessling Observatory


Tuesday, June 11th at 10:30 a.m.
A visit from Stephen F. Wessling Observatory will kick off our summer of "A Universe of Stories!"
Jim Merrills: Blast Off! Magic Space Camp


Tuesday, June 18th at 10:30 a.m.
Since taking Astronomy in college, Jim has been building a library on space, with a growing collection of rockets! Blast off this summer and experience the magic of the 50th anniversary of the Apollo moon landing!
Mat Emerick: Tossed in Space

Tuesday, June 25th at 10:30 a.m.
The audience is the crew of the spaceship, "Wonderwhys," led by Captain "Toss Righthere." They're going to learn to juggle! An alien from the planet "Juggletor" gives them a book to learn from.
John Ball Zoo: Traveling Zoo


Tuesday, July 2nd at 10:30 a.m.
The John Ball Zoo will bring some animals from their traveling zoo to the library! You'll get a chance to learn about these animals and see them up close!
Air Zoo: Fly Me to the Moon


Tuesday, July 9th at 10:30 a.m.
Learn about current and future missions to other moons and planets in our solar system.
Zeemo: Toys in Space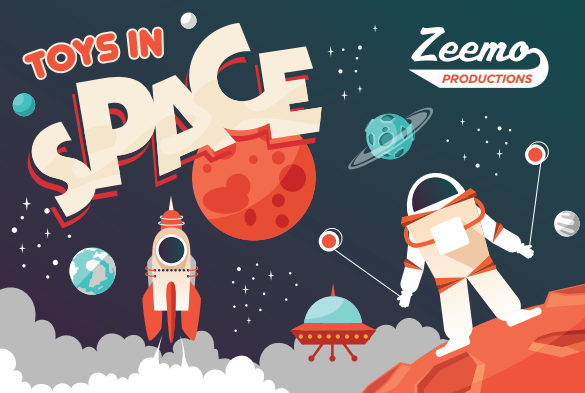 Tuesday, July 23rd at 10:30 a.m.
Zeemo will astound you using toys that were taken into space aboard the Space Shuttle Discovery! He'll perform demonstrations with these toys and everyone can join in a juggling workshop.
Summer Reading Finale

Tuesday, July 30th from 10:30-11:30 a.m.
Wrap up the summer with a celebration of all things space! We'll have different crafts and activities to do, refreshments, and we'll be drawing for some great prizes.