Live @ the Library Winter 2020
Information about upcoming speakers, events, and workshops for Live @ the Library.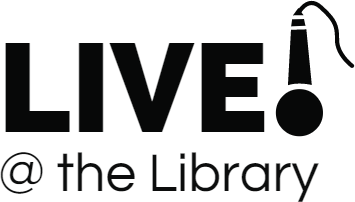 Nan Sanders Pokerwinski: Mining Your Memories for Personal Stories
Thursday, March 19th from 6:00-8:30 p.m.



Explore ways of retrieving meaningful memories and sharing them with friends, family, and wider audiences. Memoirist and former journalist Nan Sanders Pokerwinski will lead you through a series of exercises designed to elicit memories and help you begin writing about your life. Other ways of sharing life stories will also be discussed. Bring notebook and pen or laptop/tablet for writing and, if desired, a few photos, postcards, or small keepsakes that have special meaning.
Nan Sanders Pokerwinski is the author of the memoir Mango Rash: Coming of Age in the Land of Frangipani and Fanta (Behler Publications, 2019), recently featured in the "Breaking In" column of Writer's Digest magazine. A former science writer for the Detroit Free Press and the University of Michigan (writing as Nancy Ross-Flanigan), Nan has also written for numerous other magazines, newspapers, and online publications. Her work has received awards from groups as diverse as the Magazine Association of the Southeast and the American Motorcyclist Association, along with a Pulitzer nomination. Her blog, Heartwood (http://www.nanpokerwinski.com/blog) focuses on creativity, connection, and contentment.