Live @ the Library Winter 2020
Information about upcoming speakers, events, and workshops for Live @ the Library.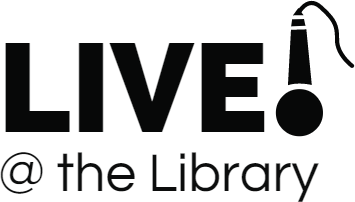 Dean Kuipers: The Deer Camp

(CANCELLED)


Tuesday, April 28th @ 7:00 p.m.

 

Dean Kuipers is a journalist, author and editor with longstanding interests in ecology, politics and the arts. He is the author of the Michigan Notable book, The Deer Camp: A Memoir of a Father, a Family, and the Land that Healed Them, about a habitat restoration project with his brothers that saved their relationship to their father. It was designated an Amazon "Best Book of the Year So Far" in June. He is also the co-author, with his wife Lauri Kranz, of A Garden Can Be Anywhere: Creating Bountiful and Beautiful Edible Gardens, a sumptuous how-to on organic gardening profiled on NPR's "Cultivating Place," KCRW-FM's "Good Food," Newsweek, Architectural Digest, and hailed by social media tastemakers.
Nan Sanders Pokerwinski: Mining Your Memories for Personal Stories
Thursday, March 19th from 6:30-8:30 p.m.

(CANCELLED)





Explore ways of retrieving meaningful memories and sharing them with friends, family, and wider audiences. Memoirist and former journalist Nan Sanders Pokerwinski will lead you through a series of exercises designed to elicit memories and help you begin writing about your life. Other ways of sharing life stories will also be discussed. Bring notebook and pen or laptop/tablet for writing and, if desired, a few photos, postcards, or small keepsakes that have special meaning.
Nan Sanders Pokerwinski is the author of the memoir Mango Rash: Coming of Age in the Land of Frangipani and Fanta (Behler Publications, 2019), recently featured in the "Breaking In" column of Writer's Digest magazine. A former science writer for the Detroit Free Press and the University of Michigan (writing as Nancy Ross-Flanigan), Nan has also written for numerous other magazines, newspapers, and online publications. Her work has received awards from groups as diverse as the Magazine Association of the Southeast and the American Motorcyclist Association, along with a Pulitzer nomination. Her blog, Heartwood (http://www.nanpokerwinski.com/blog) focuses on creativity, connection, and contentment.
Jymi Dill: Jazz Singer

(CANCELLED)


Tuesday, March 31st at 7:00 p.m.



Bringing you an entertaining and informative show, this pop/standards and jazz singer has a great range and knowledge of incredible music. He goes beyond singing the songs to give you the background of the tune and who sang it.