Live @ the Library Fall 2018
Information about upcoming speakers, events, and workshops for Live @ the Library.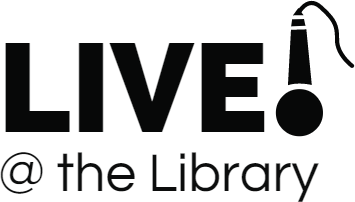 Loreen Niewenhuis Presents Isle Royale
Thursday, October 18th @ 7:00 p.m.


In this presentation, author and adventurer Loreen Niewenhuis will discuss how the Isle Royale was formed and the unique geology there. Then, she'll delve into the human history of the island (including copper mining and fishing culture) and the transition to becoming a National Park.  
She'll also discuss the longest-running predator/prey wildlife study based on Isle Royale. Scientists have studied the complex interactions of moose and wolves on the island for 60 years.  Volunteers hike the island annually to gather data and pack up moose bones to deliver back to the dedicated scientists. Niewenhuis has hiked the island searching for moose bones on four of these expeditions.
She will discuss the reasons the wolf population on the island has declined from fifty, to only two wolves today. And she'll update the audience on what actions the National Park Service is taking to bring more wolves to the island.
This dynamic presentation features photos and videos taken on Isle Royale. Niewenhuis speaks with the authority of an expert as she has a M.S. degree in the biological sciences.
In 2009, Loreen Niewenhuis walked the perimeter of Lake Michigan and wrote the bestselling book, A 1000-MILE WALK ON THE BEACH.
In 2012, she took another long journey, covering 1000 miles of shoreline touching all five Great Lakes. The book about this adventure, A 1000-MILE GREAT LAKES WALK, explores the entire Great Lakes system.
In 2014, she launched off of the shoreline to visit many of the islands of the Great Lakes (including Isle Royale). In 2015 her book A 1000-MILE GREAT LAKES ISLAND ADVENTURE was released.