Live @ the Library
Information about upcoming speakers, events, and workshops for Live @ the Library. All events are FREE.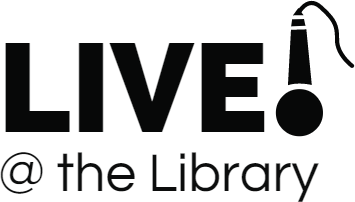 Ron Rademacher Presents Nature Getaways
Tuesday, June 13th @ 7:00 p.m.



Ron Rademacher, author of Michigan Back Roads books, will feature overlooked nature areas and easy walking trails in Michigan. Each destination offers something unique--a waterfall, incredible scenes, or rare natural wonders. Local attractions are discussed near each nature area so each can make for a great day trip.
Doodling Nature with Victor Du Bois
Saturday, June 17th from 10:00-12:00 p.m.


For ages 10 through adults. Enjoy doodling nature with local artist and graphic designer, Victor Du Bois. Materials provided free. RSVP by emailing sgibson@fremontlibrary.net, or walk-ins are welcome.
Terry Grabill Presents A Bird in the Hand: Stories from the Road
Tuesday, July 11th @ 7:00 p.m.


Local birder Terry Grabill made a marathon effort to see as many species of Michigan birds as possible in 2021. "A Bird in the Hand" will bring stories from the road as Terry birded 365 days, drove over 33,000 miles, and recorded 323 bird species. Terry is a lifelong Newaygo County resident and a retired 30-year science teacher.