Live @ the Library
Information about upcoming speakers, events, and workshops for Live @ the Library. All events are FREE.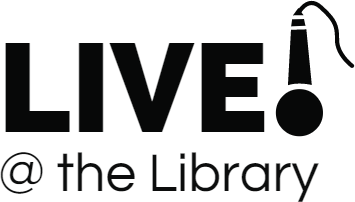 Sherwood De Visser Presents: Raspberry Wars
Tuesday, December 5th @ 7:00 p.m.


Born into a family with special needs in Fremont, Michigan in the early 1960s and raised by his deeply religious grandmother, Sherwood De Visser navigated the horrors of bullying at home and at school. He tried to create safe spaces wherever he went in attempts to stave off the bullying.
Respite came when summer vacations with family friends opened his world to the joys of farm life. He gained a sense of order and self-esteem, until he was forced to choose between living with family friends or his grandparents. He learned what it meant to choose a life of faith, love, and joy in the midst of chaos. Raspberry Wars: My Boyhood of Berries, Bullying, and Bravery is the story of a kid who navigated bullying and thrived. This is his first memoir.