Live @ the Library Fall 2020
Information about upcoming speakers, events, and workshops for Live @ the Library.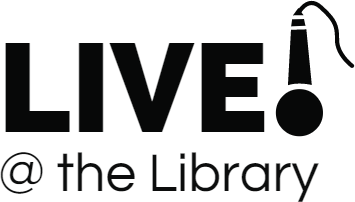 Life Storytelling Workshop with J.Q. Rose
Tuesday, October 5th from 6:30-8:00 p.m.


Registration is required





Registration is required and signup begins September 7th. Call 231-928-0256 to register.

Local author J.Q. Rose (aka Janet Glaser) will teach you how to tell your life story, showing you a quick and easy way to begin recording your life experiences via writing or video. She will discuss how to ignite memories and write those memories to engage readers. By incorporating readings from her book, Arranging a Dream: A Memoir, Janet will use examples to illustrate her presentation. Be sure to bring paper and a pencil so you can get started!

J.Q. Rose is also known for offering readers chills, giggles, and quirky characters woven within the pages of her mystery novels. Her published mysteries are Deadly Undertaking, Terror on Sunshine Boulevard, and Dangerous Sanctuary. J.Q. taught elementary school for several years and never lost the love for teaching passed down from her teacher grandmother and mother. She satisfies that aspect of her character by presenting workshops on Life Storytelling.