Live @ the Library Winter 2020
Information about upcoming speakers, events, and workshops for Live @ the Library.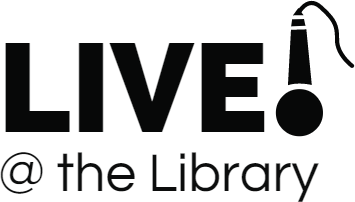 Jennifer Graeser Dornbush: Secret Remains
Thursday, January 2nd @ 7:00 p.m.

 

The television or movie screen is the closest most people will ever come to witnessing the forensic world. But Jennifer actually lived it. As a daughter of a medical examiner whose office was in our home, she investigated my first fatality, an airplane crash, when she was 8 years old, picking up pieces of skull and brain matter with her father who simply saw it as an anatomy lesson. This would be the first of many coroner lessons she experienced over two decades.
After careers in journalism and teaching, Jennifer turned seriously to screenwriting where she began to connect her coroner world to her writing world. She sought out a degree at the Forensic Science Academy in Los Angeles to gain more forensic training and earn the friendship of LA's top CSIs, fingerprint specialists, DNA scientists, and detectives.
Today, she lives in Los Angeles and works as a screenwriter, author, speaker and forensic specialist. 
She has several TV crime drama series in development. She was hired to pen a crime thriller pilot, adapted a YA novel to script, and wrote the theatrically released film and novel, God Bless the Broken Road. 
As a forensic consultant, she is frequently asked to consult with TV writers on shows such as: Bull, Conviction, Hawaii Five-O, Leverage, Suits, and Rectify.
She authored Forensic Speak: How To Write Realistic Crime Dramas, and her first mystery novel, The Coroner, released in 2018. The second in the series, Secret Remains, will be released in 2020.
Jennifer frequently speaks internationally on crime fiction and forensics. She has hosted webinars on writing through Writer's Digest, The Writers Store and Script Magazine. 
She'll read a bit of her new book, Secret Remains, and tell us about Cold Case Foundation and how we can all get involved in solving real life murder cases!