Live @ the Library Fall 2020
Information about upcoming speakers, events, and workshops for Live @ the Library.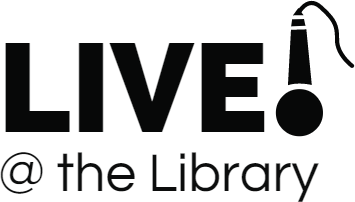 Jennifer Dornbush: Hole in the Woods
Tuesday, September 22nd @ 7:00 p.m.


Outdoor event - bring your own chair and registration is required





This event will be outside the library--please bring your own chair. Registration is required. Call 231-928-0256 to register.

Jennifer Graeser Dornbush (from Fremont) is a writer,  speaker and forensic specialist creating a diverse range of stories that shed light on the dark places of the human experience. As a daughter of a medical examiner, she investigated her first fatality when she was 8. She is the author of the mystery novel series The Coroner's Daughter. She has several crime dramas in development and a feature film inspired by her novel, God Bless the Broken Road. Jennifer visited our library a few months ago and read to a large crowd. We're excited to have her back to share this new story, based on the 1989 true-life murder case of Shannon Siders from Newaygo County, Michigan. Jennifer will also sign books.
July 1989, in a sleepy Michigan town, high school grad, Nina Laramie, heads out with friends and is never seen alive again. Months later, her skeleton is found near a remote party spot in the forest. When the police can't find any physical evidence the case grows cold. Thirty years pass by until Detroit Detective Riley St. James is assigned to break the code of silence. But as the truth comes to light, Riley must face the killers who want their secret to stay in the Hole in the Woods.
You can order your book now on Amazon here.