Adult SRP 2021
Adult Summer Reading Program
Friday, June 4th - Friday, August 13th

 Summer Reading Guidelines
Sign up at the library and get your reading log
Read - record your books
Books over 450 pages OR audiobooks over 16 hours count as 2 titles

You can do one of the following activities to count as one book:
-Donate money or items to Bellwether Animal Shelter. Visit https://www.bellwetherharbor.org/donations/ to get started. Or, adopt an animal!
-Take a photo, draw a picture or write about a Michigan Symbol: robin, painted turtle, white tail deer, brook trout, apple blossom flower, etc. Post it on the Tails and Tales bulletin board. Complete list is at the library.

One of your books must be from the "Tailes and Tales" display
Return your reading log by Friday, August 13th to receive prizes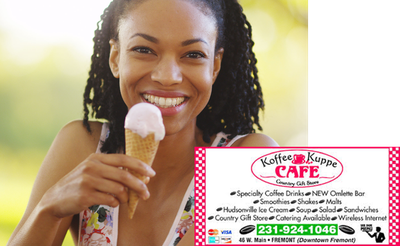 Prizes
Read 4 books:  Coupon from Koffee Kuppe for a free ice cream cone
Read 7 books:  Coupon for library services
Read 10 books:  Coupon for a free used book from the Friends Used Book and Gift Shop. You will also be entered into the drawing for a chance to win exciting grand prizes!
Grand prizes include:
Gift certificates to Meijer
Certificate for a free haircut from Blades
$50 gift certificates to We Love Nutrition
Reading t-shirt from SHB Gifts & Decor
More to come!
Adult summer activities at the library are sponsored by: