Adult SRP 2018
Adult Summer Reading Program
Wednesday, June 5th - Thursday, August 1st



 Summer Reading Guidelines
Sign up at the library and get your reading log
Read - record your books
Books over 450 pages OR audiobooks over 16 hours count as 2 titles
You may check out one of our books with an outer space theme and write a review of it using the form we provide to get credit for one book when you return the form
One of your books must be from the "Universe of Stories" display
Return your reading log by Thursday, August 1st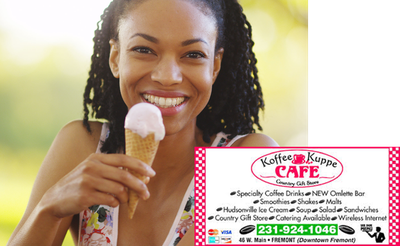 Prizes
Read 4 books:  Coupon from Koffee Kuppe for a free ice cream cone
Read 7 books:  Coupon for $1 off library late fees
Read 10 books:  Coupon for a free used book from the Friends Used Book and Gift Shop. You will also be entered into the drawing for a chance to win exciting grand prizes!
Grand prizes include:
$10 gift certificates to Meijer
$30 gift certificate to the Newaygo County Artsplace
Gift certificate to Blades
More to come!
Adult summer activities at the library are sponsored by: