Live @ the Library Spring 2018
Information about upcoming speakers, events and workshops for Live @ the Library.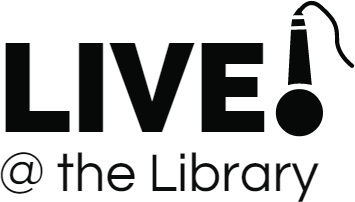 Consumer Education 

Classes from the Michigan Attorney General
On Tuesdays from 12:30-1:15 p.m.
Identity Theft January 30th – Learn about the signs of identity theft, how to protect your personal information online and off, and what to do if you become an identity theft victim. 
In-Home Care and Senior Residences February 6th  – Learn about resources available to help you make the best decisions regarding care for yourself or loved ones at home or in a senior residence. 
Investment Fraud February 13th – Learn how to recognize fraudulent investments and obtain objective facts about reverse mortgages and annuities. Also provides information on how to investigate both the seller and the product before investing. 
Online Safety February 20th – Learn how to protect your devices, money, and personal information while online. Also provides information on how to avoid common and emerging online scams. 
Phone, Mail, and e-Scams February 27th – Learn the telltale signs of scams prevalent in phone calls, mail, email, and texts, along with steps to take to minimize your risk of being victimized.
Mitch Kachun: African Americans and the Great Migration
Tuesday, February 27th @ 7:00 p.m.

 

Dr. Mitch Kachun, Professor of African American History at Western Michigan University, will discuss some of the important themes and historical contexts of X: A Novel, which covers the early life of Malcolm X in Michigan, Boston, and Harlem between the 1920s and 1940s. Dr. Kachun's presentation will focus on the Great Migration and the political, social, and cultural transformations it brought to African American communities in the North between the world wars. 
This project is funded in part by Michigan Humanities Council, an affiliate of the National Endowment for the Humanities. 

William Rapai: Brewed in Michigan
Thursday, March 22nd @ 7:00 p.m.


Location: The Commons of Fremont (Brew Works)



 
There are now more than 300 breweries in Michigan. William Rapai, author of Brewed in Michigan, toured the state for 18 months talking with brewers and brewery patrons about what makes Michigan craft beer special. The author argues that Michigan craft beer is brewed by individuals who have a passion for excellence and have created a culture that values quality over quantity and measures tradition and innovation in equal parts.
Rapai's personal experience with craft beer parallels the growth in Michigan's craft beer industry. His early experiences with Michigan craft beer left him with a bad taste in his mouth, but his curiosity brought him back and he's now willing to try any new beer—as long as it comes from his home state.
William Rapai is a former newspaper editor who has worked for the Detroit Free Press and The Boston Globe. He lives in Grosse Pointe. This event is co-hosted by The Commons of Fremont (Brew Works).