Live @ the Library Fall 2017
Information about upcoming speakers, events and workshops for Live @ the Library.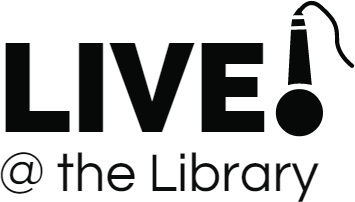 Lisa Rose: Midwest Medicinal Foraging Class
Thursday, August 31st @ 6:00 p.m.
Lisa Rose is an herbalist, forager, and author. With a background in anthropology and a professional focus on community health and local food systems, she has gathered her food, farming, and wild plant knowledge from many people and places along a very delicious journey.
She's coming back to the library to present her popular foraging information with her newest book; Midwest Medicinal Plants: Identify, Harvest, and Use 109 Wild Herbs for Health and Wellness. With its wealth of botanical diversity, the Midwest provides an abundance of healing herbs accessible to all. Whether you are just starting out or are looking to deepen your herbal knowledge, this book is your essential companion for finding, identifying, harvesting, and safely using the most important wild medicinal plants. Be sure to come dressed for a walk outside! The program will begin in the Community Room.