Live @ the Library Fall 2017
Information about upcoming speakers, events and workshops for Live @ the Library.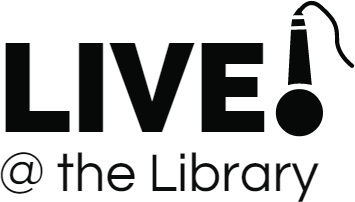 John Smolens: Wolf's Mouth
Thursday, November 2nd @ 7:00 p.m.

 

John Smolens is the director of Northern Michigan University's Master of Fine Arts in Creative Writing Program. He is an acclaimed short story and fiction writer, the author of nine published works of fiction. John will present his newest Michigan Notable Book, Wolf's Mouth. In this story, Italian officer Captain Francesco Verdi is captured in 1944 by Allied forces in North Africa and shipped to a POW camp in Michigan's Upper Peninsula, where the senior POW demands that all prisoners adhere to his Nazi dictates. His life threatened, Verdi escapes from the camp and meets up with an American woman who helps him elude capture. By 1956 they have become Frank and Claire Green, a young married couple building a new life in postwar Detroit, but voices from the past won't stay silent. In Wolf's Mouth, the recollections of Francesco Verdi/Frank Green give voice to a survivor of an unwanted conflict.

Ray Kamalay's Musical Flea Market: Guitar Jazz Concert
Friday, November 10th @ 7:30 p.m.



Ray Kamalay is a Detroit native who has been a professional musician since 1974. Whether its Delta blues or J. S. Bach, the music of Ireland or the music of Brazil, Ray has built a remarkably diverse and historic repertoire of music that is familiar, intriguing and fun. His beautiful voice and wry humor are matched by his fine mastery of the guitar. Besides the occasional joke (all "family" material, of course), Ray often tells the stories of the songs themselves, drawing the audience closer. All of which exposes not only his fine talent, but his great love of the music itself.