Computer Class Schedule
Upcoming computer classes held in the Upper Level Computer/Training Lab.
Computer classes are $5 per person/class and take place in the Upper Level Computer Lab.  Call 231-928-0257 to register.
Click here for Computer Training Resources.

Intro to Excel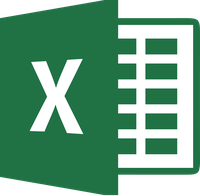 Tuesday, March 28th from 2:00-4:00 p.m.
Participants in this introduction to Microsoft Excel class will learn what a spreadsheet is, how to format and edit a worksheet, and how to open, close and save files. There will also be time for "hands-on" practice.
Internet Searching & Email
Thursday, March 30th from 2:00-4:00 p.m.
In this beginning class, participants will learn how to access the Internet. Search engines will be explained and demonstrated. Participants will be introduced to various email providers and will learn how to attach files to emails.